Designed with Love in Australia. Made with Care in USA.
Made using recycled materials and/or natural materials. See Eco Page.
Free Global Delivery when you spend over $100 USD.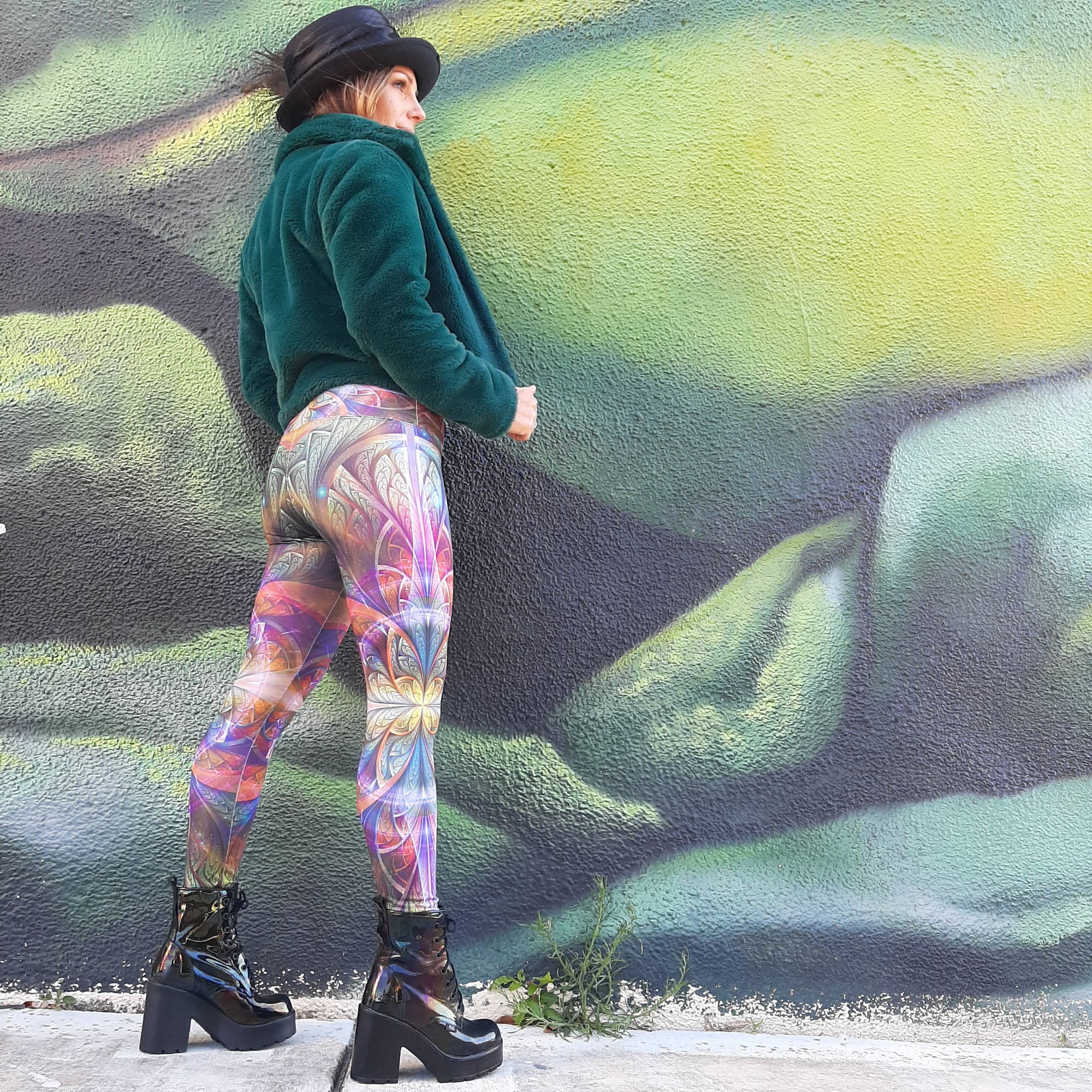 ---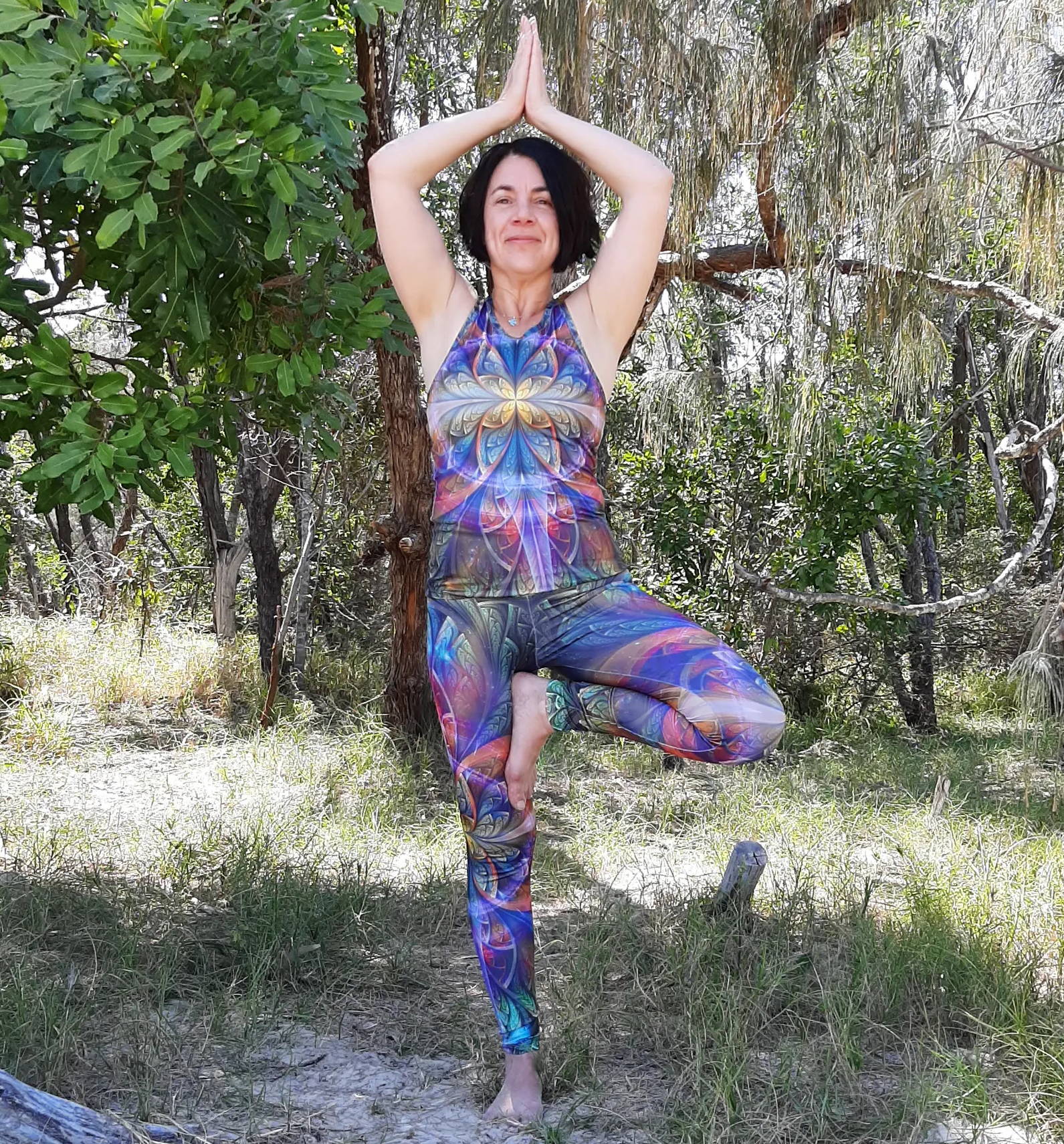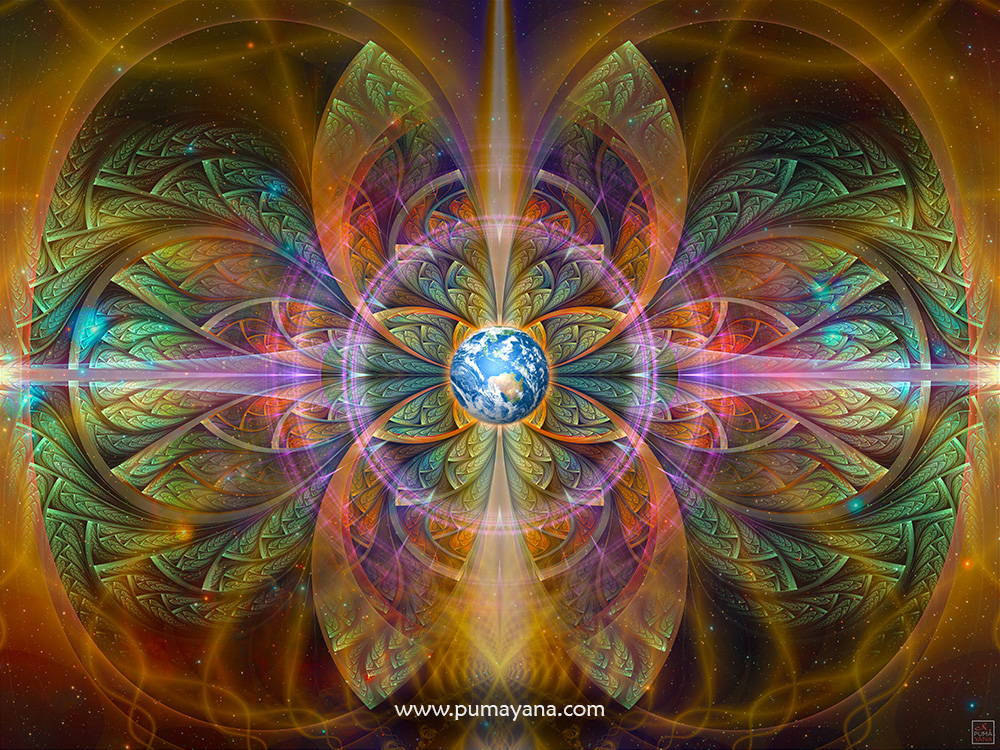 This artwork is called Gaiahuasca, it is a Shamanic piece, gentle and feminine just like Gaia.
There are feathers and snake scales mixed with fractal geometry. It shows our connection to Oneness and All That Is and symbolises how everything is connected in this multiverse.
This artwork can be purchased as a Tapestry, an Art Print and on Canvas and as you can see here we have also put this design onto our festival and yoga wear.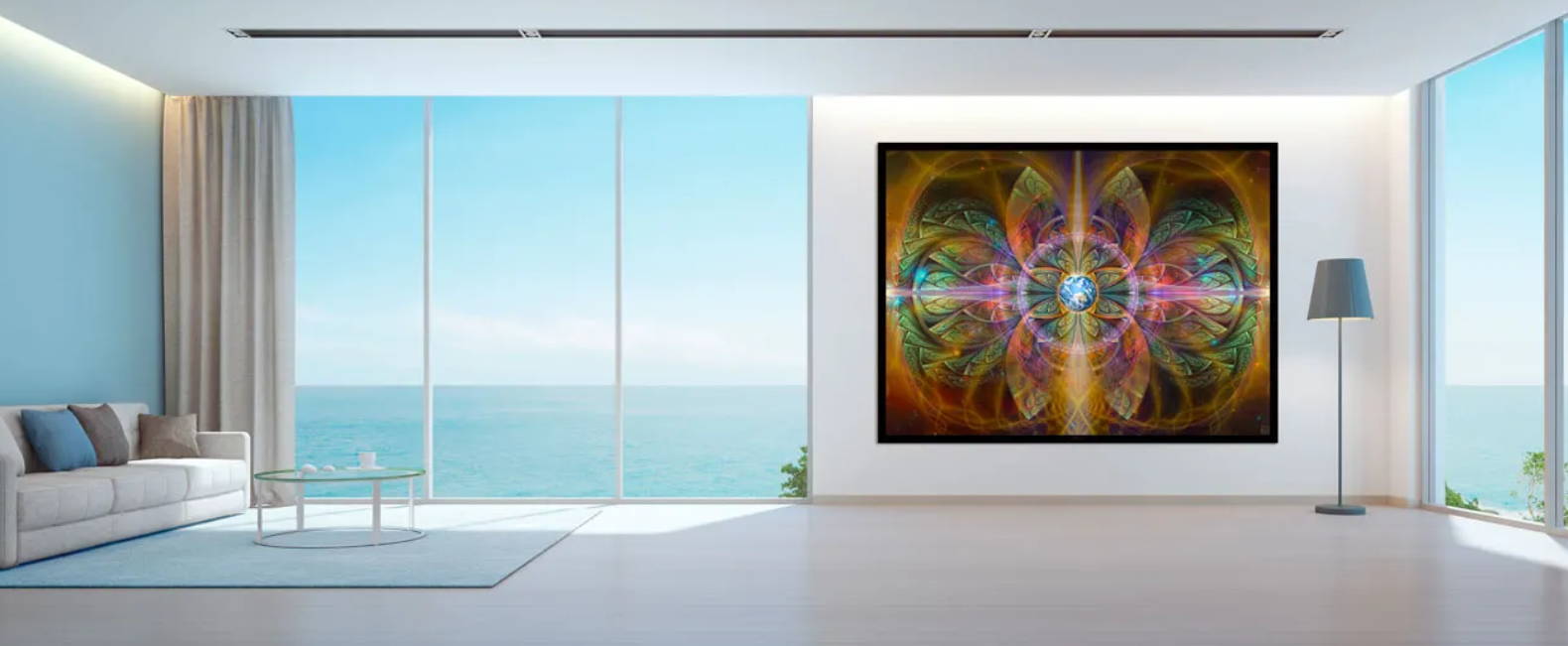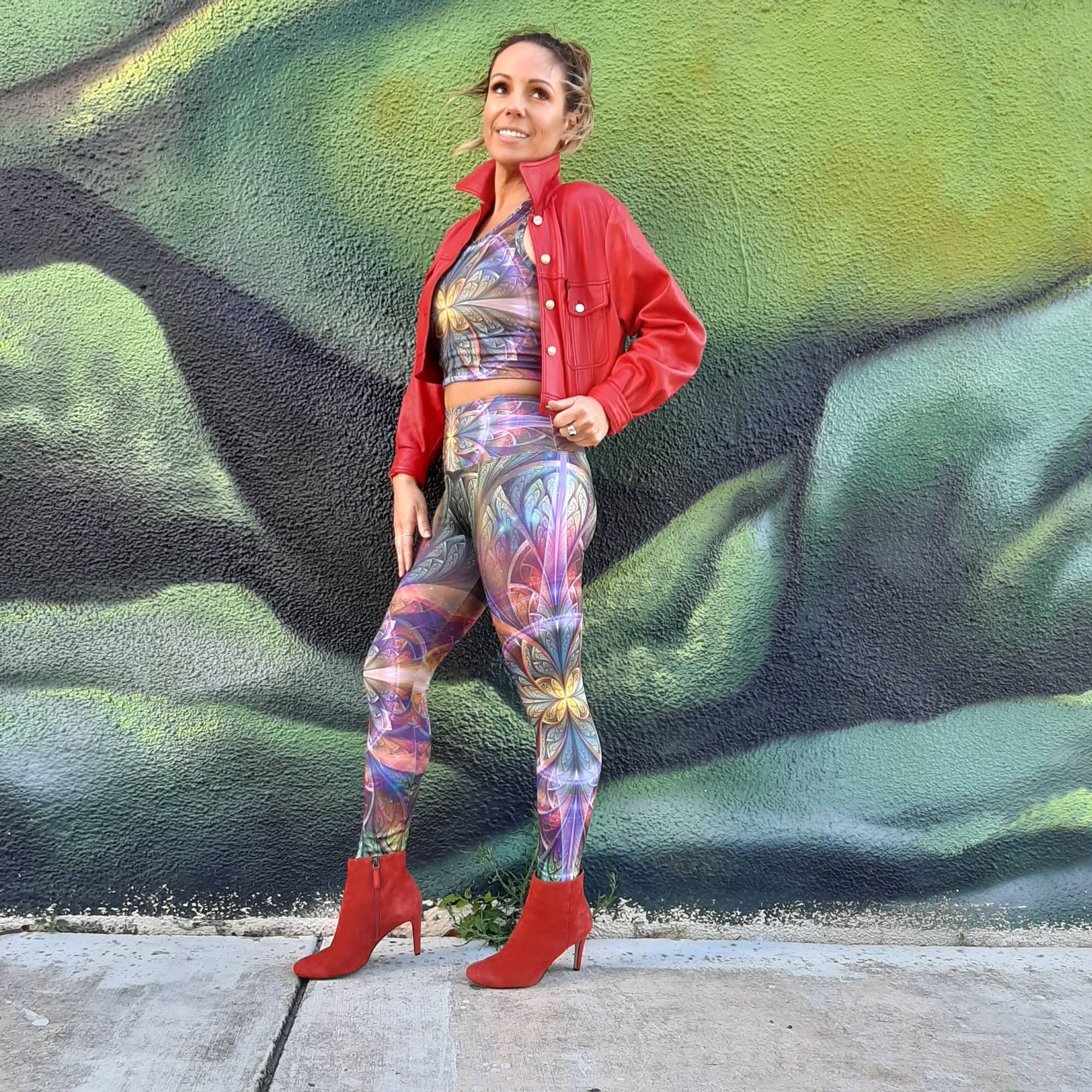 ---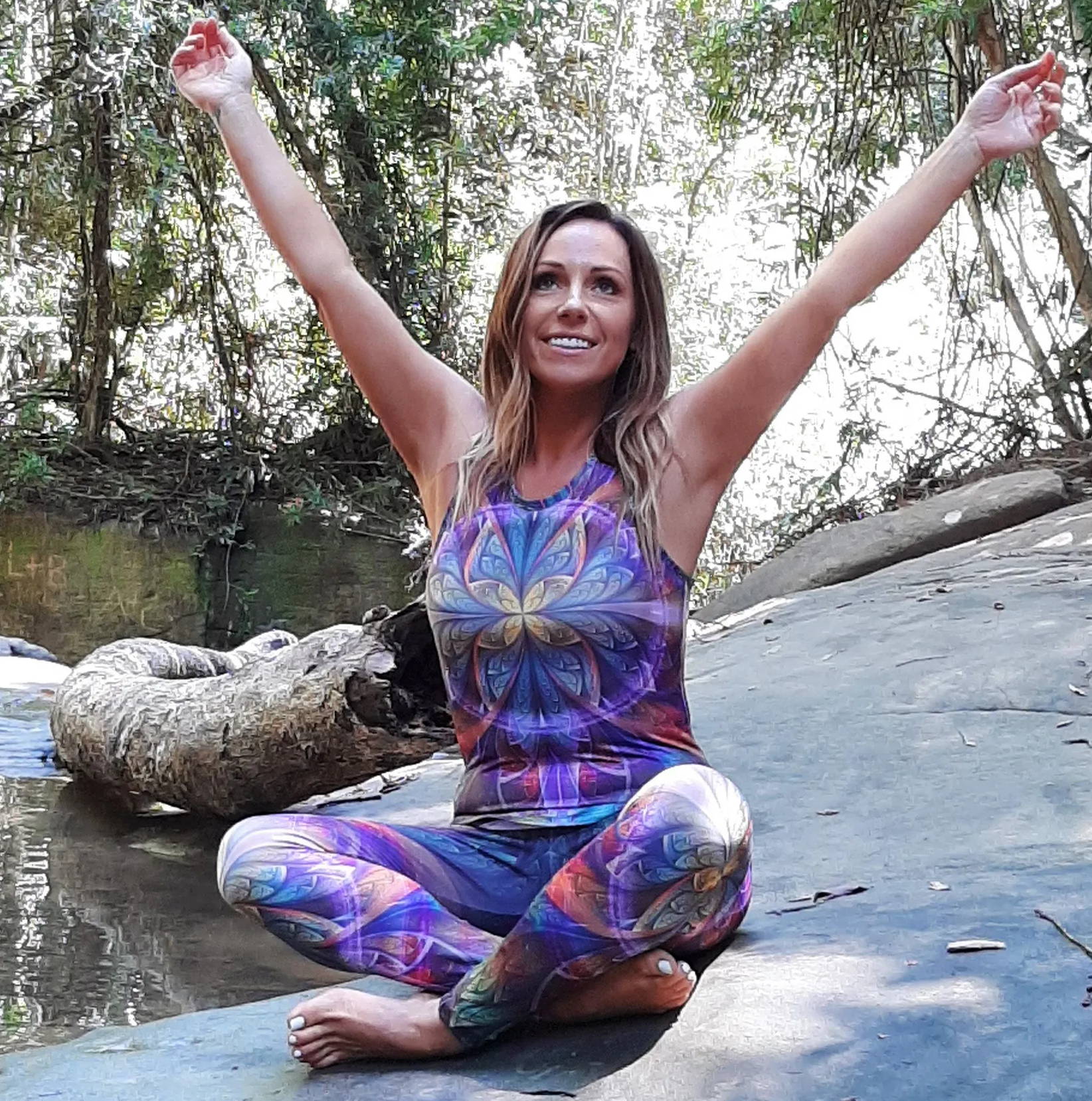 ---
---
---
---
Sacred Geometry Men's Wear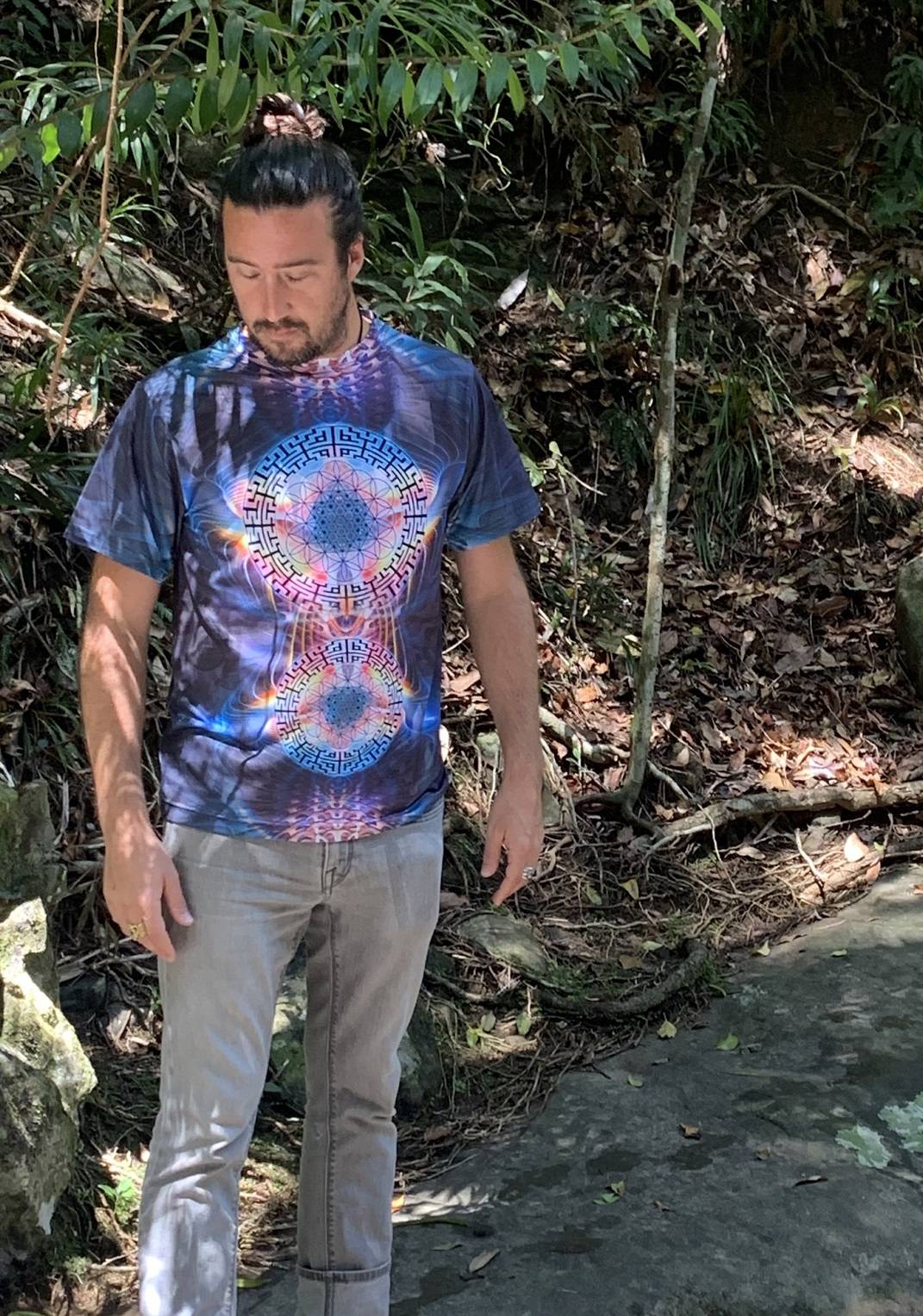 ---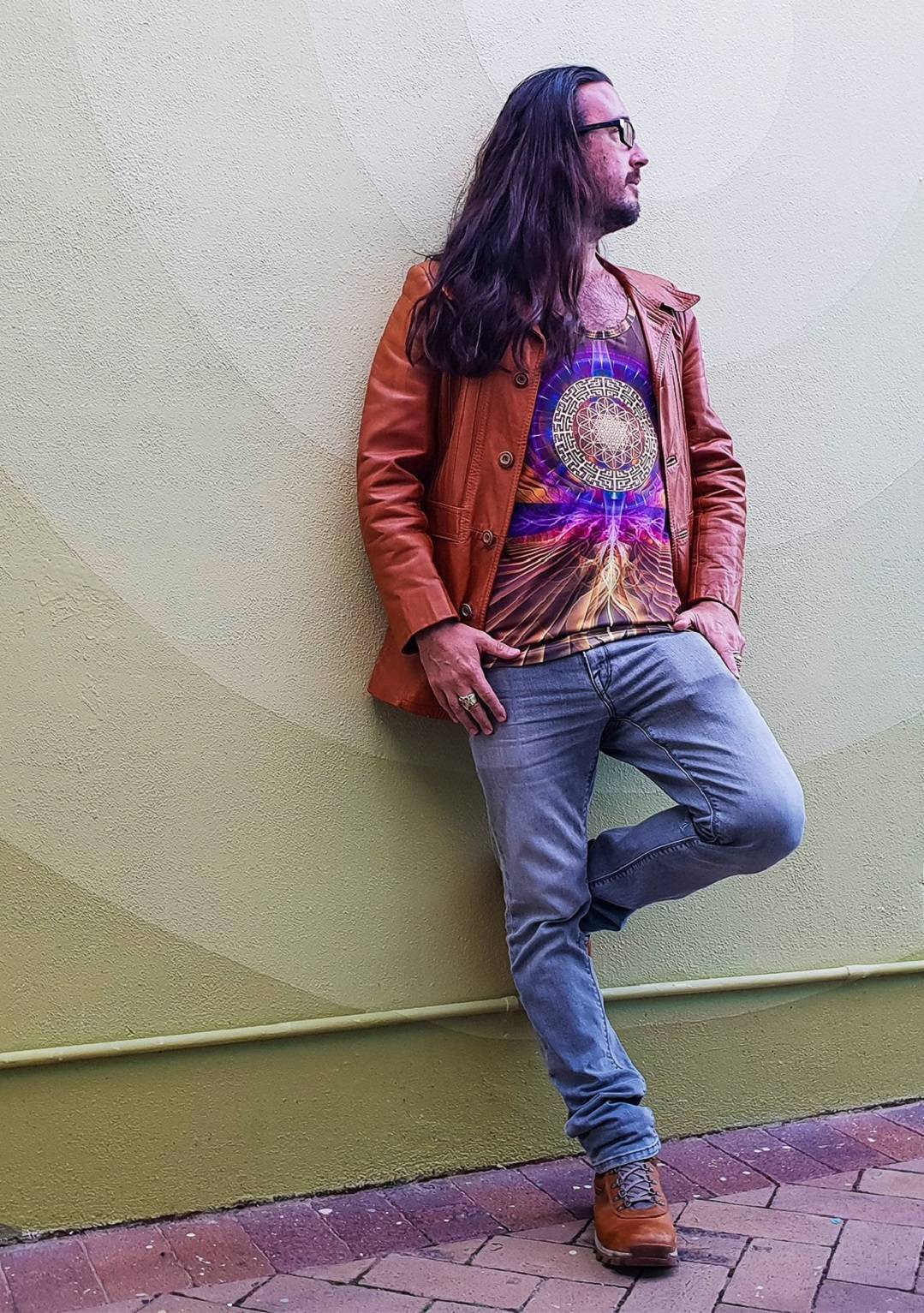 ---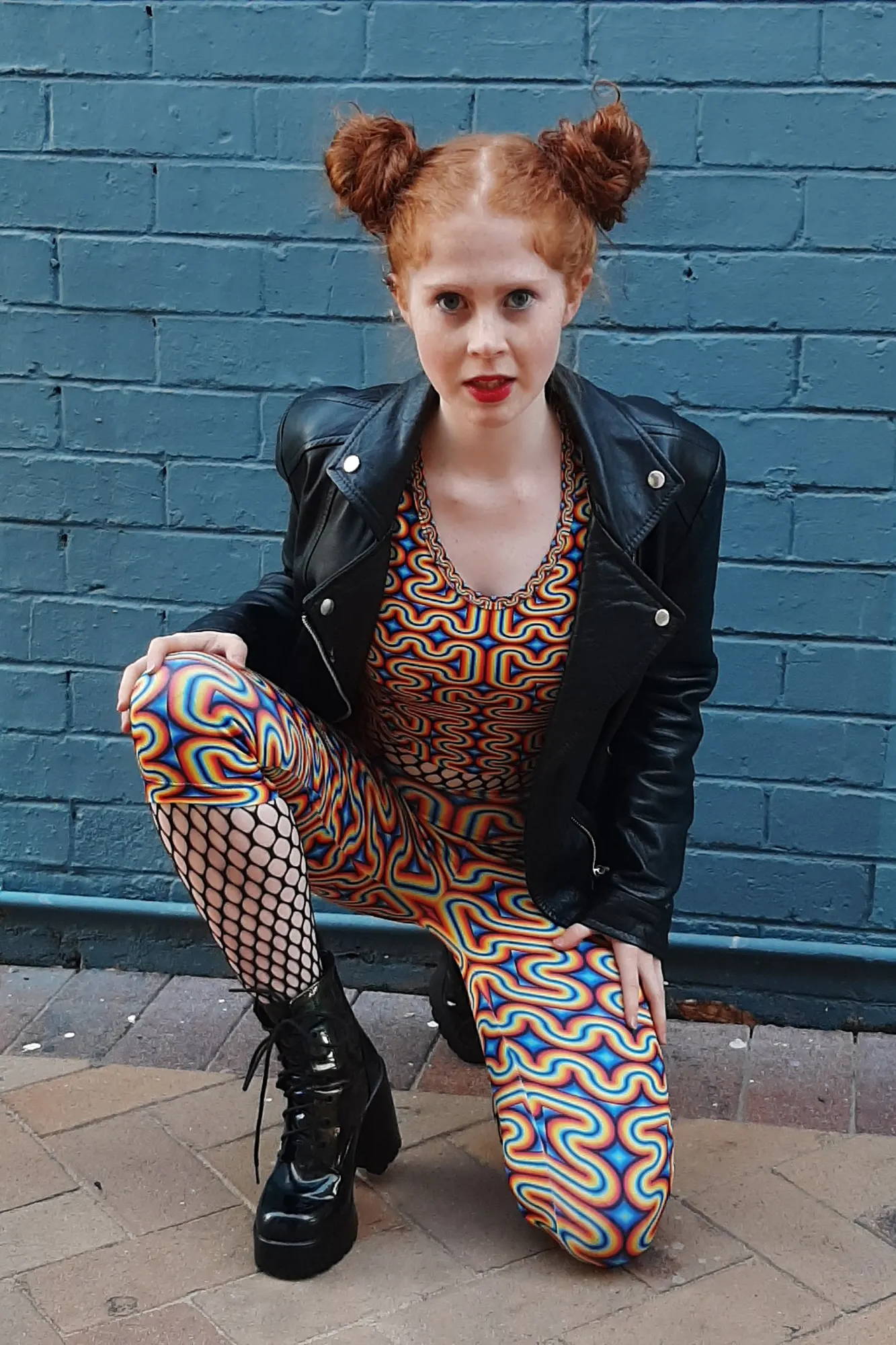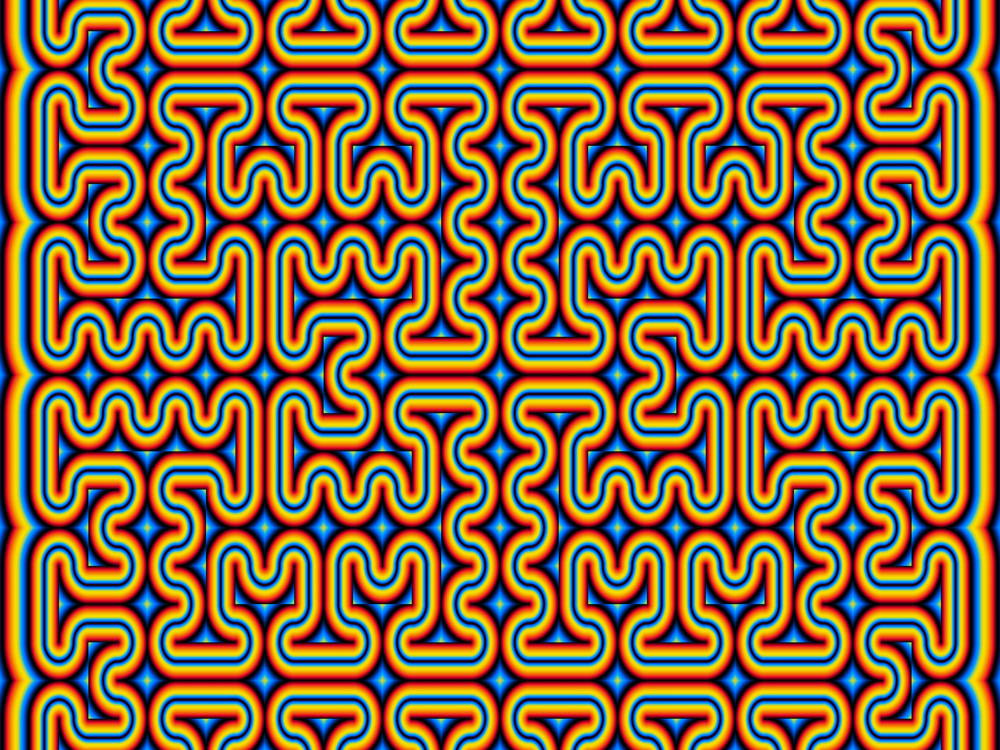 ---
This pattern is called RainbowMaze.
One of our most popular designs. RainbowMaze is available in all clothing options, both Men's and Women's.
The RainbowMaze Bell Bottoms are a big Festival Favourite. Also available as a Bandana.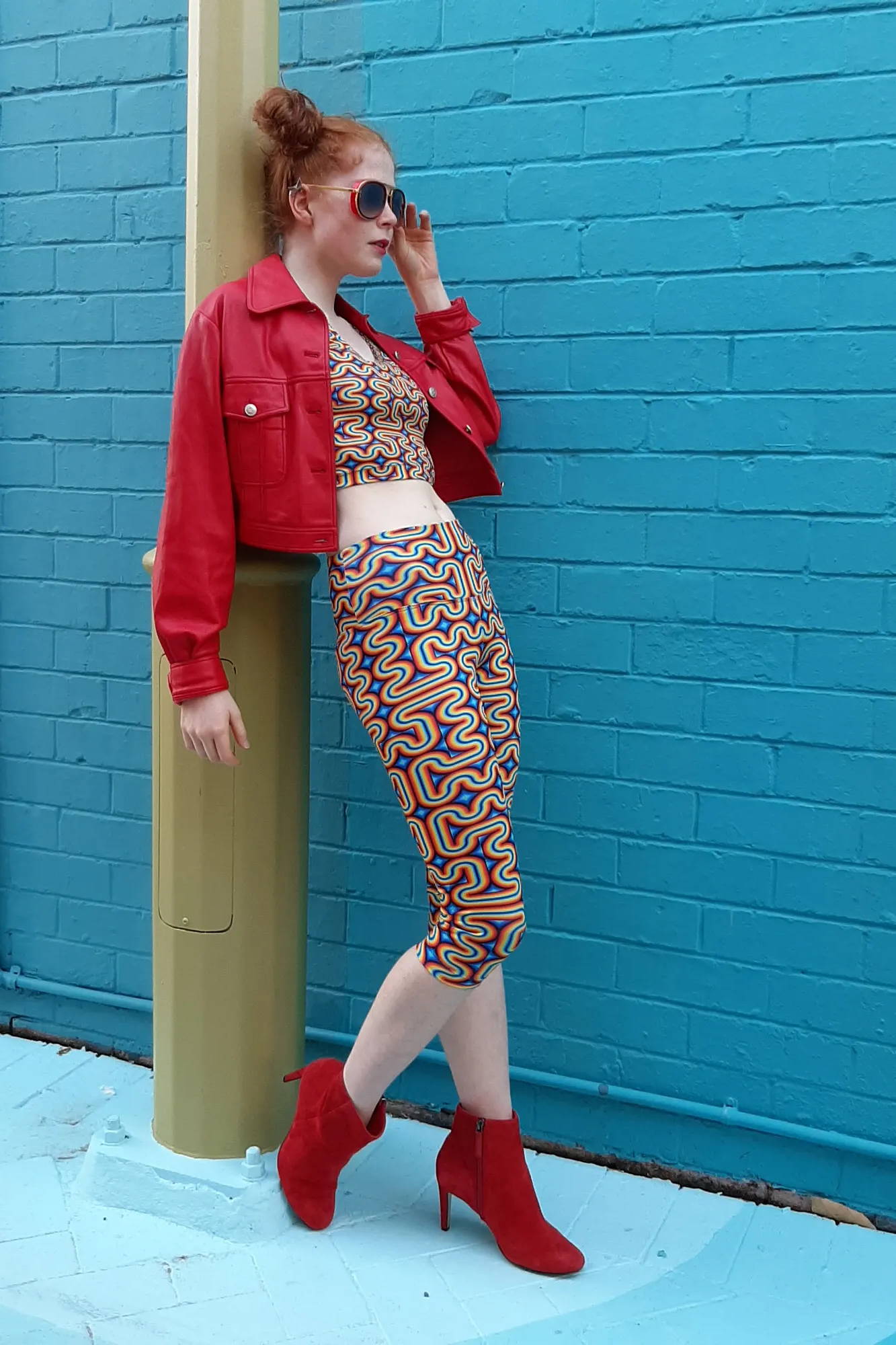 ---
---
---
---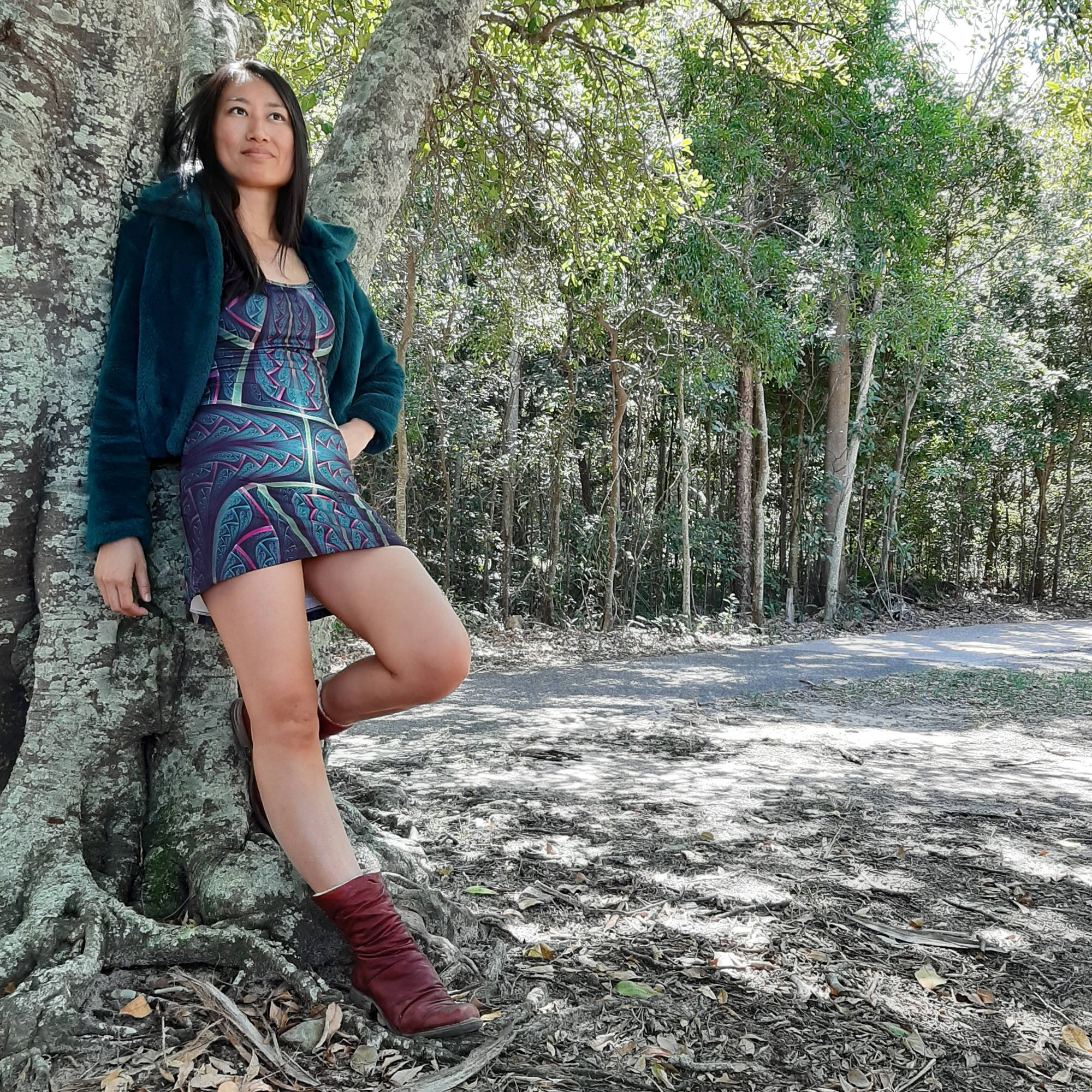 The Super Hot Ayaconda Dress
---